SCORE
help@score.org
SCORE is headquartered in Herndon, VA
SCORE is a non-profit association dedicated to helping small businesses get off the ground, grow and achieve their goals through education and mentorship. We have been doing this for over fifty years.
SBDC
8990 Burke Lake Road, 2nd Floor, Burke, VA 22015
America's SBDC represents America's nationwide network of Small Business Development Centers (SBDCs) –  the most comprehensive small business assistance network in the United States and its territories
SBA
409 3rd St. SW. Washington DC 20416
The U.S . Small Business Administration has delivered millions of loans, loan guarantees, contracts, counseling sessions and other forms of assistance to small businesses, including those of veterans.
Women Impacting Public Policy
http://www.wipp.org
(415) 434- 4314
PO Box 31279, San Francisco, CA 94131
Jewish War Veterans of the USA
http://www.jwv.org
jwv@jwv.org
1811 R Street NW, Washington, DC 20009
The Jewish War Veterans of the USA is an American Jewish veterans' organization created in 1896 by Civil War veterans to prove that Jews have proudly served this country since the Revolutionary Era.
Catholic War Veterans & Auxillary
http://cwvusa.org
admin@cwv.org
441 N. Lee Street, Alexandria, VA 22314
Organized in 1935, the Catholic War Veterans are probably the oldest Veterans Service Organization that you've NEVER heard of. One of our goals is to get our message out so people will know who we are and what we do for veterans of ALL faiths.
Women In Defense
http://www.womenindefense.net/
rmccaffrey@ndia.org
2101 Wilson Boulevard
Suite 700
Arlington, Virginia 22201-3061
Telephone: (703) 522-1820
Women In Defense (WID), a National Defense Industrial Association (NDIA) Affiliate, engages, cultivates and advances women in all aspects of national security. Incorporated in 1985, Women In Defense provides members a business environment for professional growth through strategic networking, education, and career development. This national alliance is comprised of women and men from industry and defense organizations of every size; all branches of the U.S. Armed Forces; Government agencies, academia, think tanks, associations, and professional services.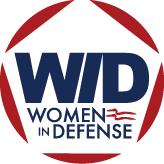 Fleet Reserve Association
https://www.fra.org
fra@fra.org
125 N. West St., Alexandria, VA 22314
The Fleet Reserve Association (FRA) is a non-profit organization chartered by the United States Congress that represents the interests of enlisted Navy, Coast Guard, and Marine veterans and active duty personnel in the United States.
Marine Corps League
http://mclnational.org
(703) 207-9588
3619 Jefferson Davis Hwy, Stafford VA 22554
The Marine Corps League is the only Congressionally chartered United States Marine Corps-related veterans organization in the United States. Its Congressional Charter was approved by the 75th U.S. Congress.
Association of the United States Army
https://www.ausa.org
membersupport@ausa.org
2425 Wilson Blvd., Arlington, VA 22201
The Association of the United States Army (AUSA) is a private, non-profit organization that acts primarily as an advocacy group for the United States Army. Founded in 1950, it has 125 chapters worldwide.
The Army & Navy Union
https://sites.google.com/site/armynavyunionusa/
info@armynavyunion.us
PO Box 686, Niles, OH 44446
The Army & Navy Union USA was organized in 1886 and is the oldest, perpetual membership veterans organization in the United States. Its fundamental object is to continue National Defense and National Security.
Air Force Association
https://www.afa.org
membership@afa.org
1501 Lee Highway, Arlington, VA 22209-1198
The Air Force Association (AFA) is a non-profit, independent, professional military and aerospace education association promoting public understanding of aerospace power and the pivotal role it plays in the security of the nation.
Air Force Sergeants Association
5211 Auth Road, Suitland, Md 20746
Disabled American Veterans
American Ex-Prisoners of War
http://www.axpow.org
hq@axpow.org
3201 East Pioneer Parkway #40, Arlington,TX 76010
A not-for-profit, Congressionally-chartered veterans' service organization advocating for former prisoners of war and their families. Established April 14, 1942.
The American Legion
https://www.legion.org
(800) 433-3318
700 N. Pennsylvania St., Indianapolis, IN 46206
The American Legion was chartered and incorporated by Congress in 1919 as a patriotic veterans organization devoted to mutual helpfulness.
American Veterans Committee
http://americanveteranscommittee.org
http://fb.com/AmericanVeteransCommittee
10519 Colony Trace Dr, Richmond, VA 23235
The American Veterans Committee (AVC) is a 501 (c) 19 non-profit veterans organization that was launched to connect veterans of the United States Armed Forces to networking and job opportunities while promoting smart diplomacy worldwide.
Veteran Business Outreach Centers
info@VBOC.org
Asbell Bldg, 5230 W Hwy 98, Panama City, FL 32401
Our Veterans Business Outreach Center (VBOC) serves active duty personnel, veterans, and military spouses who want to learn more about, then start and grow a small business of their own in the state of Florida.
American Veterans
http://www.amvets.org
amvets@amvets.org
4647 Forbes Blvd., Lanham, MD 20706
AMVETS, which is also known as American Veterans, is the largest and oldest veterans service organization that is open to and fights for all veterans and their families. Contact AMVETS at 1-877-726-8387.
National Veteran Small Business Coalition
http://www.nvsbc.org
contact@nvsbc.org
14001-C St. Germain Dr, Centreville, VA 20121
The NVSBC is the voice of the veteran and service disabled veteran owned small business when talking to the Federal Government, and adds great value in terms of disseminating messages about Federal Government policy to our members.
Veterans of Foreign Wars
http://www.vfw.org
(816) 756-3390
406 W. 34th St., Kansas City, MO 64111
As the nation's largest organization of combat veterans, the VFW has an impeccable and longstanding record of service and stewardship. Every year, VFW programs and services assist millions of service members, veterans and their families.
Iraq and Afghanistan Veterans of America
Iraq and Afghanistan Veterans of America
https://iava.org
info@iava.org
119 West 40th St., 19th Fl., NY, NY 10018
IAVA is a nonprofit 501c3 veterans organization founded by Paul Rieckhoff, an American writer, social entrepreneur, advocate, activist and veteran of the United States Army and the Iraq War.
Florida Association of Veteran-Owned Businesses
Florida Association of Veteran-Owned Businesses
835 Bennett Rd. Orlando, FL 32803
The FAVOB is the Veteran's Chamber of Commerce advocating for our follow Veteran Business Owners in the state of Florida. Our efforts are to enhance supplier diversity to benefit Veteran-owned Business within local, state and with large private corporations small business programs and bring awareness to the innovative and talented entrepreneurs in the Veteran community. 
Service-Disabled Veteran-Owned Businesses
BusinessesService-Disabled Veteran-Owned Businesses
http://elitesdvob.org/
619 – 284 – 9922
San Diego, CA
To assist Service-Disabled Veterans by successfully helping them establish their own business and to network with our members to procure business contracts with local, state and government agencies.